Engine Rebuilding
35 years of engine building experience allows Alfa Sport to build engines that are powerful, reliable, and put a smile on your face every time the accelerator is depressed.
I can build whatever type of engine you require, from stock to full-on competition, or anywhere in between. Unlike many Alfa repair shops, I will be happy to rebuild 1900, Cast Iron 2000, 2600, and Montreal V8 enigines, as well as the more common Inline 4 and V6 models.
If you know what you want, great, I'll build it for you. If you just have an Idea of what you want to do with your Alfa but aren't quite sure what engine components and modifications best suit your needs, I will be happy to help you design an engine that will work for you. Often times, I can make recommendations based on your driving style and environment.
Parts and machine work costs vary from unit to unit depending on customer's specifications, machine shop charges, and costs of parts required for a proper rebuild. Contact me to discuss your particular needs.
Standard Engine building
$1000.00 Labor
High Performance/Competition Engine building
$1500.00 Labor

click to enlarge dyno chart

Alfa Sport's engine building experience comes from years of testing. Our engines are dyno and track proven to provide dependable, useable power.

We know how to get maximum power from every type of Alfa engine, from 1300 to 3.0 V6!

Whether we are preparing a competition or street engine, this experience ensures the job gets done right.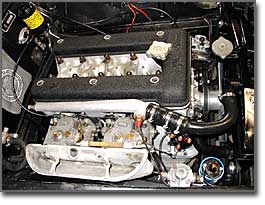 A rebuilt 1300 Veloce Engine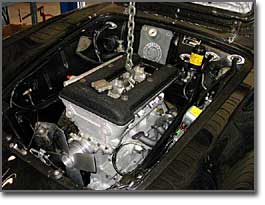 Lowering it home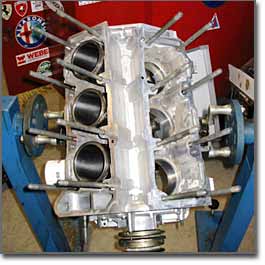 A GTV-6 Engine gets new Pistons and Liners