Weber Carburetor Rebuilding
All carburetor re-builds are performed by me in house. Most Weber carburetors can be brought back to life with a simple cleaning and replacement of gaskets. Others will require new floats, fuel screws, needle and seat as well as cleaning and gaskets. If your carbs require replacement of butterflies, bearings and/or shafts , you may find it more cost effective to replace the carbs with new units.
I will also be happy to tune your weber-equipped Alfa for maximum power and driveability here in my shop. We can also perform the popular Spica-to-Weber conversion, or properly tune and service the original Spica mechanical fuel injection system.
Weber Service Pricing
Labor for basic rebuild of DCOE Weber carburetor
$95.00
Rebuild kit for DCOE Weber
$45.00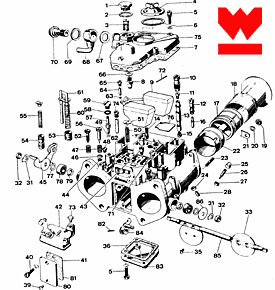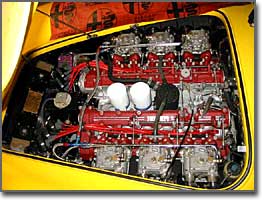 6 Weber carbs on the infamous "Cobrari"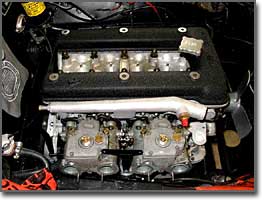 A Giulietta Veloce with freshly rebuilt Webers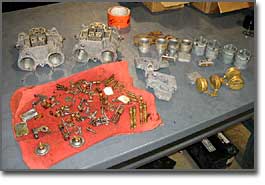 Weber DCOE carbs awaiting reassembly