Alfa Sport Services
Over the last 35 years, at my shops in Illinois and California I have built over a thousand Alfa Romeo Engines, transmissions, and transaxles. My new shop, Alfa Sport, is a bit off the beaten path and that is why I have decided to offer assembly rebuild services to those of you who don't want to take the long road trip to Wisconsin. We think that if you shop around, you will find our rebuilding services to be very competitively priced, while still offering the highest quality available anywhere.
Transmissions and differentials can be conveniently and economically carried by UPS. Transmissions don't even require crating anymore. Complete engines, however, still need to be crated and shipped by common carrier.
Of course, we always welcome complete vehicles in our shop - for race preparation, mechanical restorations, or routine service.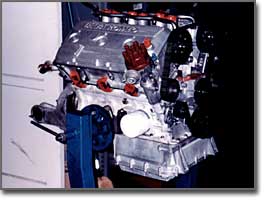 A freshly rebuilt 3 Liter V-6 waiting to be installed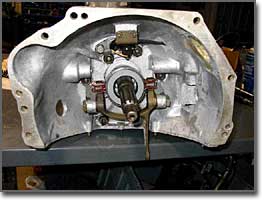 A Giulietta Transmission